What are dental crowns?
A dental crown, also known as a tooth cap, covers the whole tooth surface to recreate its original shape and size. They are used to preserve and restore the functionality of a damaged tooth. In the Garner area, no office specializes in this cosmetic dentistry procedure more effectively than Dr. Moore and his qualified staff.

Have you heard about CEREC?
Dr. Moore explains CEREC, the state of the art breakthrough offering patients a more streamlined method for dental crown treatment.
Single Day Crowns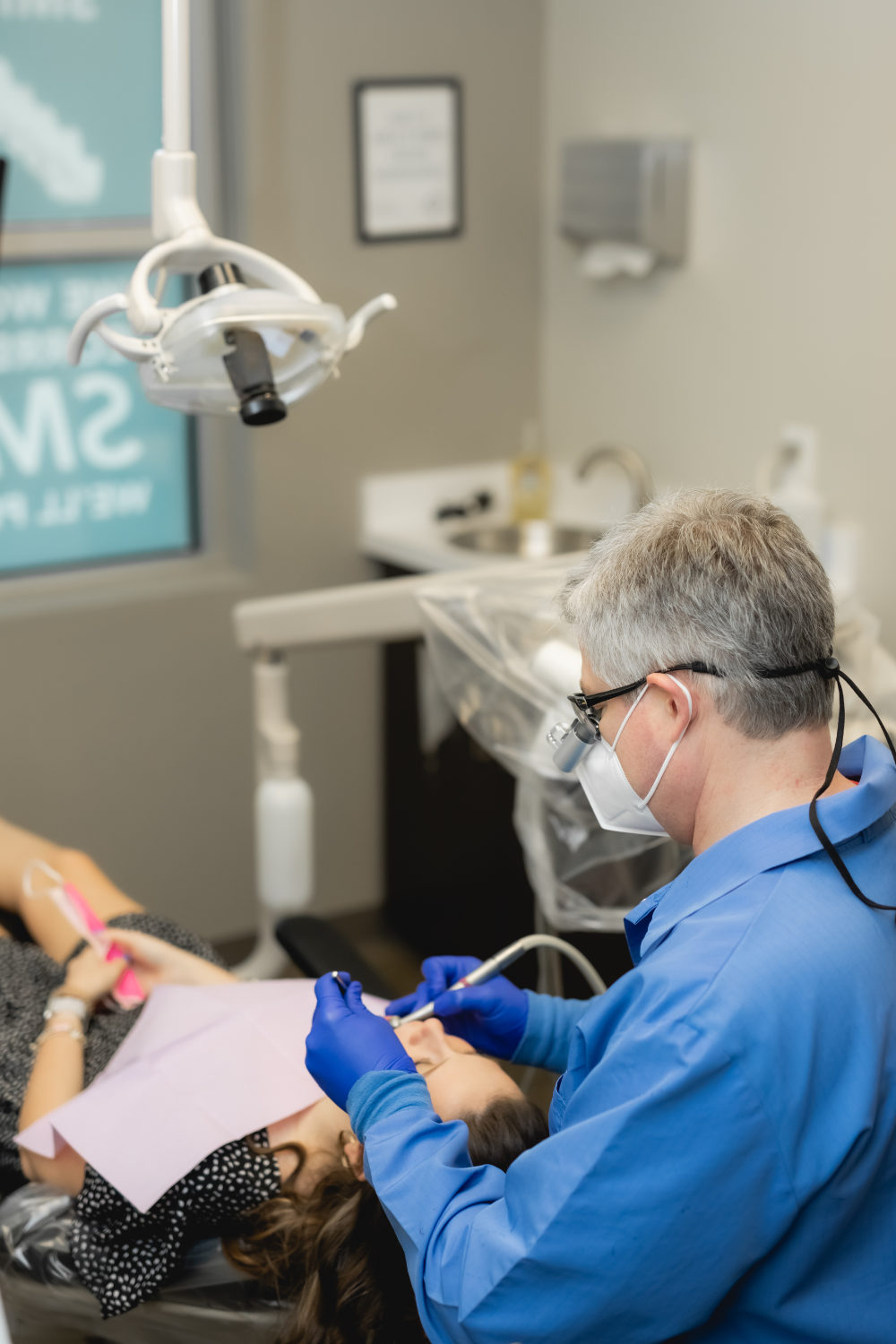 The process of completing a crown in the past was a long one. Multiple visits. Temporary Crowns. Gooey Impressions. Now, at Moore Family Dentistry, we are able to streamline the process by using 3D technology to take a digital scan of the compromised tooth. Your doctor will take this image to design a crown just for you and then send it to our in-office milling system. Your crown is fabricated from high-quality porcelain while you wait. You'll leave our office with a fully functioning and beautiful restoration you can rely on for years to come.
The objective of a dental crown is to cap or encase the damaged area with a customized material that will perform as a shield for the needy tooth. There are three predominant restorative materials used in producing a full crown: metal, all-ceramic and porcelain-fused-to-metal. The type of crown utilized during your procedure will depend on your unique needs and goals, as well as the aesthetic demands, strength requirements, material durability and restorative space available. Dr. Moore will gladly offer his expertise as to which type of crown is best suited for your unique dental condition.
Why Do I Need a Dental Crown?
A crown can restore a tooth that has been fractured, injured, or damaged by replacing your entire tooth structure with a porcelain restoration custom designed to mimic your natural teeth in form, function, and shade.
A crown also keeps your natural root intact and protected. When your new tooth is completed you'll be able to eat, chew, brush, and floss easily again.
A crown is typically recommended…
A consultation with Dr. Moore and his professional team is just a phone call away. In the greater Garner area, there isn't a more skilled office to have your dental crown procedure completed.
If you need a dental crown, please contact Moore Family Dentistry today to schedule an appointment.