Dr. Moore explains CEREC and how it has changed how he cares for patients.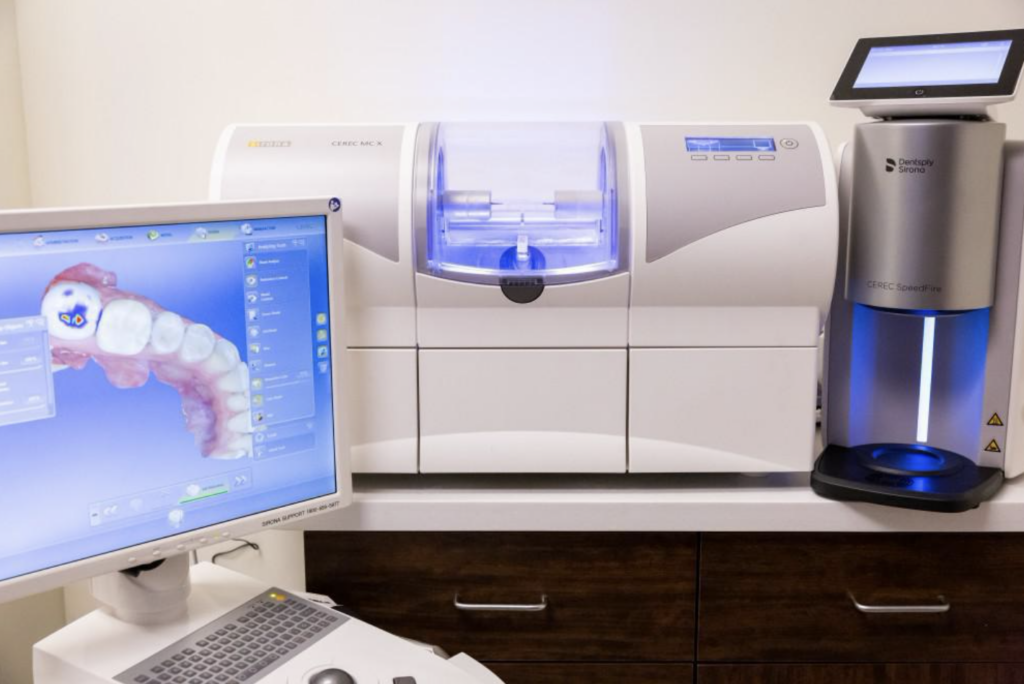 The process of completing a crown in the past was a long one. Multiple visits. Temporary crowns. Gooey impressions.
Now, at Moore Family Dentsitry, we are able to streamline the process by using 3D technology to take a digital scan of the compromised tooth.
Your doctor will take this image to design a crown just for you and then send it to our in-office milling system
Your crown is fabricated from high-quality porcelain while you wait. You'll leave our office with a fully functioning and beautiful restoration you can rely on for years to come