A dental crown, also known as a tooth cap, covers the whole tooth surface to recreate its original shape and size.
They are used to preserve and restore the functionality of a damaged tooth.
The process of completing a crown in the past was a long one. Multiple visits. Temporary crowns. Gooey impressions.
Now, at Moore Family Dentsitry, we are able to streamline the process by using 3D technology to take a digital scan of the compromised tooth.
Your doctor will take this image to design a crown just for you and then send it to our in-office milling system.
Your crown is fabricated from high-quality porcelain while you wait. You'll leave our office with a fully functioning and beautiful restoration you can rely on for years to come.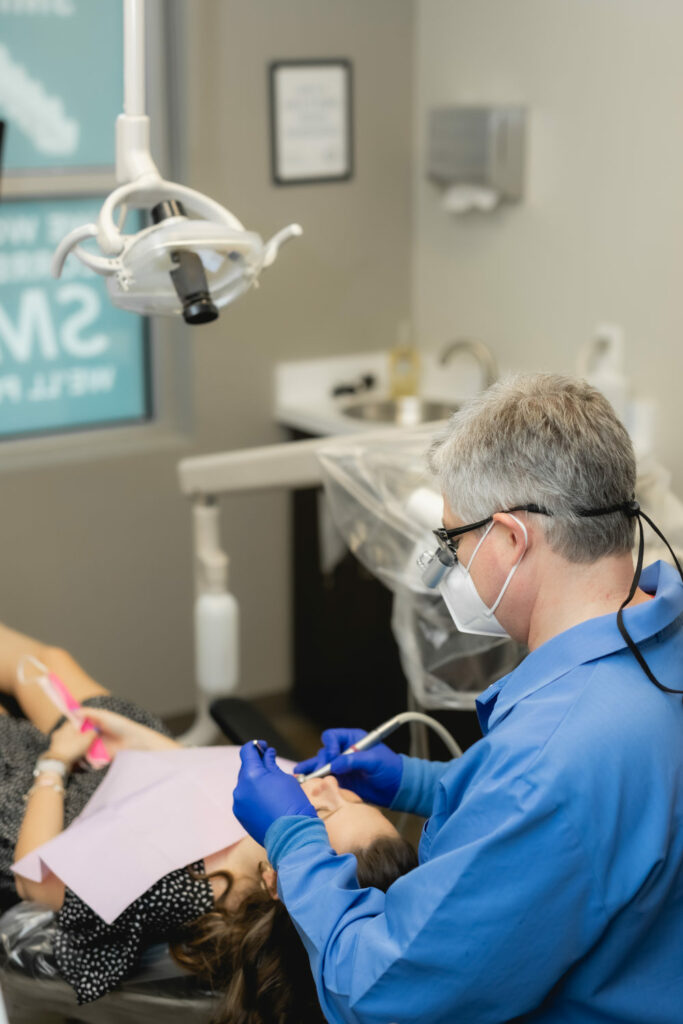 Why do I need a dental crown?
A crown can restore a tooth that has been fractured, injured, or damaged by replacing your entire tooth structure with a porcelain restoration custom designed to mimic your natural teeth in form, function, and shade.
A crown also keeps your natural root intact and protected. When you new tooth is completed you'll be able to eat, chew, brush, and floss easily again.
A crown is typically recommended…
To strengthen a tooth that's been weakened by root canal therapy.
To restore a tooth that has been fractured or cracked.
To replace an old filling that is large, weak, or broken down.
To add aesthetics to a tooth when a veneer is not an option