Traditional wire and bracket braces are limiting. With this orthodontic option, many of the foods associated with gatherings like Thanksgiving are off limits. Nuts, anything with seeds, crunchy fruits and vegetables, and nearly all crispy foods can break brackets or cause them to come off of teeth. This can make holiday meals less enjoyable during the two to three years it takes for braces to complete their work. With Invisalign® however, this is not an issue at all.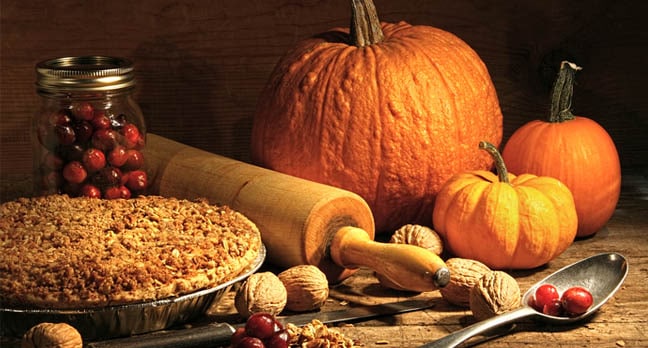 Invisalign aligners are removed before eating. This allows you to enjoy the full bounty of the season without fear of damaging your orthotic device or requiring an emergency visit to Garner family dentist Dr. Adam Moore to fix broken hardware. What's more, foods that get stuck in between teeth can easily be removed through routine brushing and flossing – more tasks that are complicated or made entirely impossible during traditional orthodontic treatment. The removability of Invisalign aligners is reason enough for many people to consider this treatment option – and it's not even the most impressive of Invisalign's many benefits.
If you are interested in learning more about the benefits of Invisalign, please contact Moore Family Dentistry online or by calling our Garner, North Carolina office at (919) 772-1811 to schedule a consultation today.